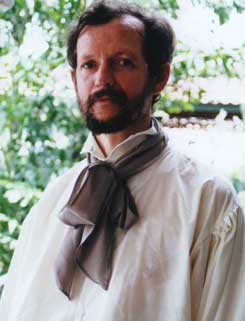 On the film set in China
Kim Holburn
Network and IT Security Consultant (retired mostly)
Small-time Publisher: The Pinchgut Press
Volunteer rural firefighter
Repairer
My blog: Random Musings
Genealogy Links:
Robert Haldane Scott, transcriptions:
Handy Hints from the Repair Cafe: storing glue
My Picasa Gallery
My Photos on Flickr
My Photos on Stock Xchange
Videos
del.icio.us
My favourite music at the moment is :
My Favourite books at the moment are:
Anything by Peter F Hamilton
Garth Nix: Old Kingdom Series
Sean Williams
The Visitants by William Tevelein
Anything by Nick Drayson but especially: A Guide to the Birds of East Africa
Nick Harkaway: The Gone-Away World


That tux picture

my public key (1719 D7A9 F929 97B0 9FFE EB98 634F 4EC6 3AB8 788A)
my old public key (5C38 4152 BEDA A1C9 6391 C292 DFCC EABC 2351 2F76)


Some Software I have written:
javascript snippets for controlling unruly webpages while you're browsing
For Systems Administrators :
(perl scripts):


linkity - a program to create lots of metadata
1nstance.perl.txt (Allow only one program at a time to access a resource in linux - description here.)
check_rogue_dhcp.perl.txt (nagios script to detect rogue dhcp servers- description here.)
ngraph.tgz (create random wordlike things - description here.)
randsent.perl.txt (create random sentences)
randstring.pl (create random strings)
randstring.py (create random strings - rewritten in python)
randword.pl (random word selections)
randword.py (randword rewritten in python)
randwords (word lists for randword)
both randstring and randword and word lists in a tar.gz archive (create random passwords)
ipstat.pl (analyse net-acct logs (and netflow logs - new))
ipstat.pl.conf (config file for ipstat.pl)
ipquota.pl (enforce ip based download quotas (needs ipstat.pl and net-acct))
ipsort.pl (sort a free text file with ip numbers)
dnslookup.pl (do dns lookups on a free text file with ip numbers)
check.bind.pl (check bind 9 zone files - matches A to PTR records, multiple IPs, etc.)
merge.pl (merge - mail merge - other kinds of merges)
forward.mailbox (forward a unix mailbox)
unsubscribe (unsubscribe users from mail lists)


Other:

globpath - small bash script for searching path
plcat - bash script for examining and editing Apple binary plist files

Neijia Archives
gone for now - well you may be able to find some here. (What goes on the Net stays on the Net.)
Ingo Austen was going to put them up somewhere, sometime.
For other Neijia related things start here.
Otherwise, join the neijia list - they appear to have a private archive now which is probably preferable to a public archive of a private list anyway.